A data-driven, solutions-oriented, global specialty underwriter.
Banyan's roots are firmly grounded in experience. We're expanding our reach and laying new roots in various geographies, industries, and product offerings, providing adaptability, and even more opportunities for growth.
Banyan Risk is a Managing General Agent (MGA) specializing in complex risk, underwriting globally from its offices in Bermuda and Canada. Banyan prides itself in its willingness and ability to provide bespoke product solutions across all industries – we're leading the way with cutting-edge, data-driven solutions.
Innovative. Data-driven. Service-oriented.
At Banyan Risk, we foster a unique and fresh approach to underwriting in that we embrace complex risks. We are creative and solutions-oriented, whilst also being grounded in, and respectful of, traditional underwriting practices.
We are hyper-focused on efficiency. Being data-rich & tech-enabled allows us to deliver a best in class experience. We're empowering decisions with data-driven insights, offering a more informed journey for our clients. We are nimble, agile & responsive – we are YOUR problem-solvers that adapt quickly to any specialty insurance need.
We pride ourselves on partnering with the best and building strong relationships. We are experts in our field, thoughtful and dedicated in our approach, ensuring our client's needs are met – swiftly, efficiently and creatively.
Launched by co-Chief Executive Officers' Tim Usher-Jones and Peter Horrobin, Banyan set down roots in Bermuda in 2021, bringing with them over 20 years of industry experience, lasting industry relationships, and their notable reputations. 
Our mission upon Banyan's inception remains the same as it is today – to be a global leader in underwriting complex risk in global specialty markets . Our lean team of industry experts are constantly working to improve upon the status quo as we continue to support businesses in areas where bespoke risks continue to evolve.
Six months after launch, Banyan executed on its global growth strategy with the launch of its first international subsidiary in Canada in December 2021. Tasked with licensing and building out the new Canadian business, Michael Densham stepped up to the plate, lending 17 years worth of experience in management and professional liability insurance markets.
Banyan remains a lean team of experienced professionals with a company ethos centered on being nimble, effective, and solutions-oriented.
Banyan has grown significantly over the years as we continue to expand our root system. Here are a few highlights:
Hired Chief Technology Advisor

Expands into Transactional Liability

Bound First Transactional Liability policy

$100M of Gross Written Premium Inception to date
Banyan Risk proudly leverages the collective expertise of highly skilled professionals in the industry. Our leadership team has the experience, reputation, and relationships needed to maximize efficiency and provide the support your organization needs to execute and scale. Let us introduce you to our team of highly motivated and inspired leaders: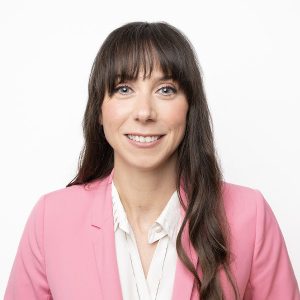 Operations Leader
Beth is a seasoned professional in the insurance industry, boasting an impressive 19 years of experience. She has played a key role in developing and refining underwriting processes across various lines of coverage, ensuring efficient and accurate risk assessment. Beth has also demonstrated her proficiency in technology implementation, successfully spearheading the integration of third-party back-to-office software and support. Known for her unwavering commitment to excellence, Beth consistently delivers the highest standards of product service in the industry, earning a reputation for her exceptional customer satisfaction and attention to detail.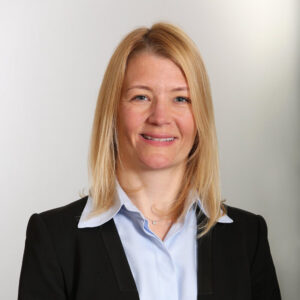 Board Member (SVP, Underwriter, SiriusPoint Bermuda Insurance Company Ltd.)
Amanda joined Third Point Reinsurance Company Ltd. in 2013, leading actuarial pricing before transitioning to Casualty and Specialty underwriting at SiriusPoint. With over 24 years of experience in reinsurance, insurance, and consulting, she served as Vice President, Pricing at Tokio Millennium Re Bermuda from 2010-2013. She also held actuarial roles at E&Y, Hannover Re, and CNA Re. Amanda is a Fellow of the Casualty Actuarial Society, holding degrees from Purdue University and the University of Denver.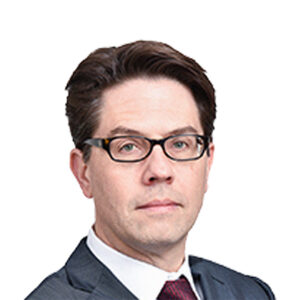 Board Member (Global Head of P&C Insurance & Services, SiriusPoint)
Patrick is the Global Head of Property and Casualty (P&C) Insurance & Services at SiriusPoint Ltd. He joined in September 2021 as Head of Americas P&C Insurance, responsible for managing and expanding the US P&C insurance business. Patrick drives strategic partnerships, product development, global strategy execution, and financial commitments for P&C insurance. With 20+ years of industry experience, including leadership roles at Zurich Insurance Group, he is a Fellow of the Casualty Actuarial Society with a BBA in Actuarial Science from the University of Wisconsin-Madison.
Banyan Risk is registered as an Insurance Agent, underwriting direct insurance under the Insurance Act 1978. SiriusPoint is a top 20 global insurer and reinsurer providing solutions to clients and brokers in almost 150 countries. Bermuda-headquartered with offices around the world, they are listed on the New York Stock Exchange (SPNT). With over $3 billion total in capital, SiriusPoint's operating companies have a financial strength rating of A- (Excellent) from AM Best, S&P, and Fitch. SiriusPoint recently highlighted Banyan as one of their most strategic partnerships as part of their Fiscal 2022 Annual Report.
Sirius Point
$3B+ Total Capital
A- Rating
NOW COVERING THE WORLD FROM OUR OFFICES IN BERMUDA AND CANADA
Banyan Risk Ltd.'s. network of globally recognized adjusters and litigators are deeply experienced with the most complex claims and can service policyholders in any time zone. Banyan strives to acknowledge receipt of all claims within 24 hours.


To submit a claim, please refer to the specific notice procedures described in your individual Banyan Risk LTD. Policy.
For general claims inquiries, you may contact [email protected]